Op 27 november 2019 vond de 12e editie van Security Academy Unlocked plaats op locatie van  de Nationale Politie. De belangstelling was groot en de aanwezigen hebben genoten van de interessante presentatie van Ardie Kleijn (CISO) en Annemiek Wauters (plv CISO).
Ardie en Annemiek gingen in op de Informatiebeveiligingsaanpak van de Nationale Politie. Over hun ervaring hebben de ook  boek 'How to Create a Risk-Aware Culture & Empowerment' geschreven. Van dit boek werden ook de eerste exemplaren overhandigd aan Inge Philips-Bryan en Dick Heerschop
Boekpresentatie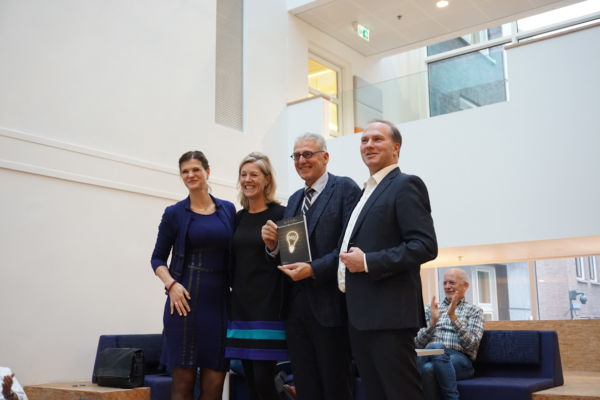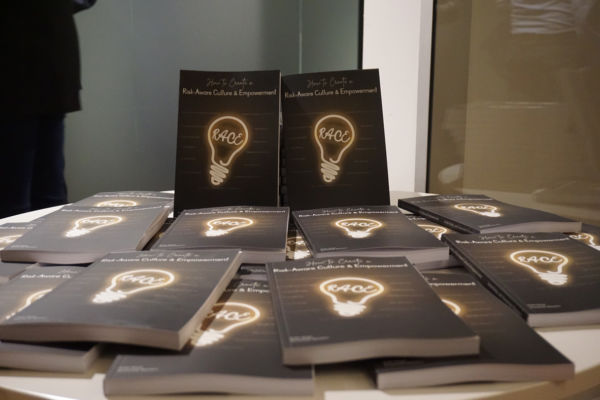 Het boek gaat over een verfrissende manier om risicomanagement te benaderen. Dat zal er toe leiden dat u grip krijgt op het kennen van de echte risico's. De focus ligt op doing business op een gecontroleerde manier.
Informatiebeveiligingsaanpak van de Nationale Politie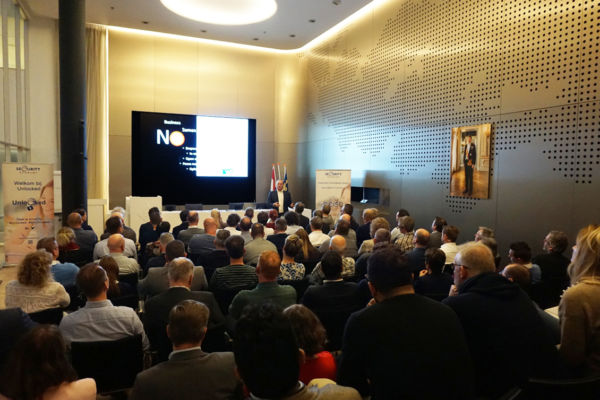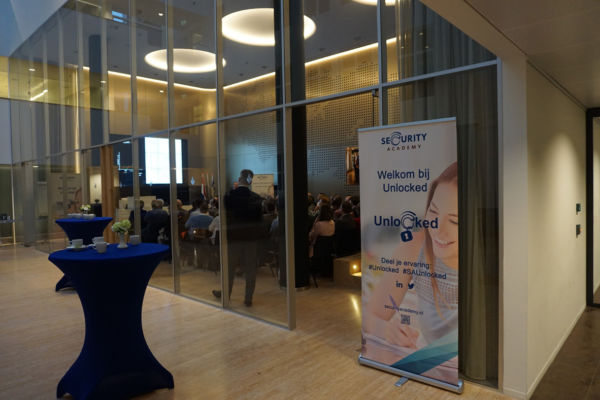 Ardie Kleijn gaf een interessante presentatie over de informatiebeveiligingsaanpak die zij hebben geïmplementeerd bij de Nationale Politie. De presentatie werd afgesloten met de beantwoording van goede vragen uit het publiek. Tijdens een gezellige borrel werd er verder gediscussieerd en gelachen. Van deze sessie kunnen we de presentatiesheets helaas niet delen, maar het boek geeft een meer dan uitstekende inzage in wat er is besproken. Het boek is hier te bestellen.
Kon u niet bij deze editie van de Security Academy Unlocked aanwezig zijn, maar bent u wel geïnteresseerd in het onderwerp? Lees het boek dat Ardie en Annemiek hebben geschreven of volg één van onze Information Security Opleidingen.
Wilt u aanwezig zijn bij de volgende Security Academy Unlocked? Schrijf u hieronder in voor onze nieuwsbrief zodat we u op de hoogte kunnen houden.
Schrijf u hieronder in voor onze nieuwsbrief!