Beste relatie,
We zijn weer volop klassikaal aan het lesgeven, ondanks dat we wat bewogen weken achter de rug hebben. Daarover lees je meer in deze Security Academy Update!
Waterschade
Half november brak er in het weekend een waterleiding in ons pand. Dit zorgde voor een ravage op de eerste verdieping en begane grond van ons pand. Gelukkig hebben we onze cursussen Crisis Management en Business Continuity zelf ook goed doorleefd, dus met wat hulp van onze buren (een zalencentrum) konden de lessen ongestoord doorgang vinden. De herstelwerkzaamheden duurden wat langer. Maar elk nadeel heeft zijn voordeel: we zitten er nu weer netjes bij, getuige ook deze foto's van de situatie tijdens de wateroverlast en de nieuwe frisse ruimtes nu!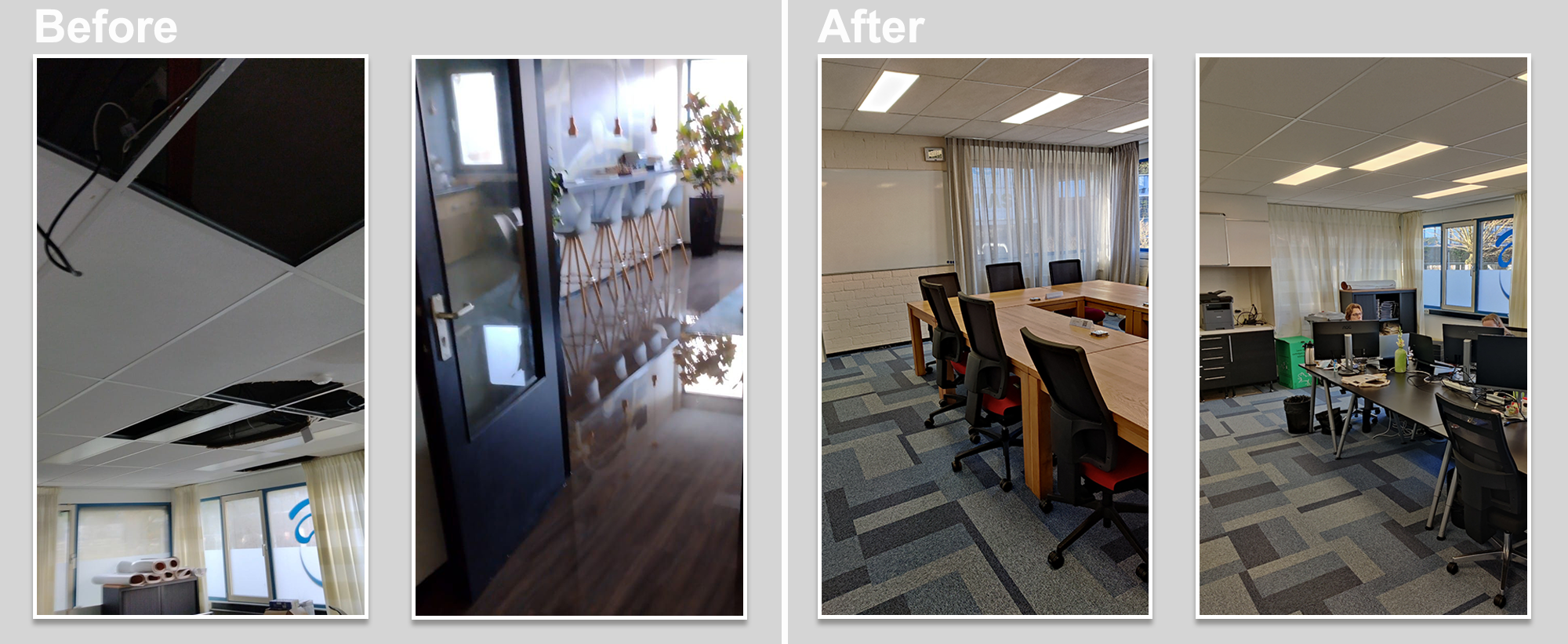 Cursusboekje 2022
Bij een nieuw jaar hoort natuurlijk ook een nieuw cursusboekje! Hierin krijg je een gestructureerd overzicht van ons portfolio met inmiddels meer dan 60 verschillende cursustitels. Via de linkjes in het digitale document kom je bij de uitgebreide cursusomschrijving op onze website. Bekijk het boekje hier!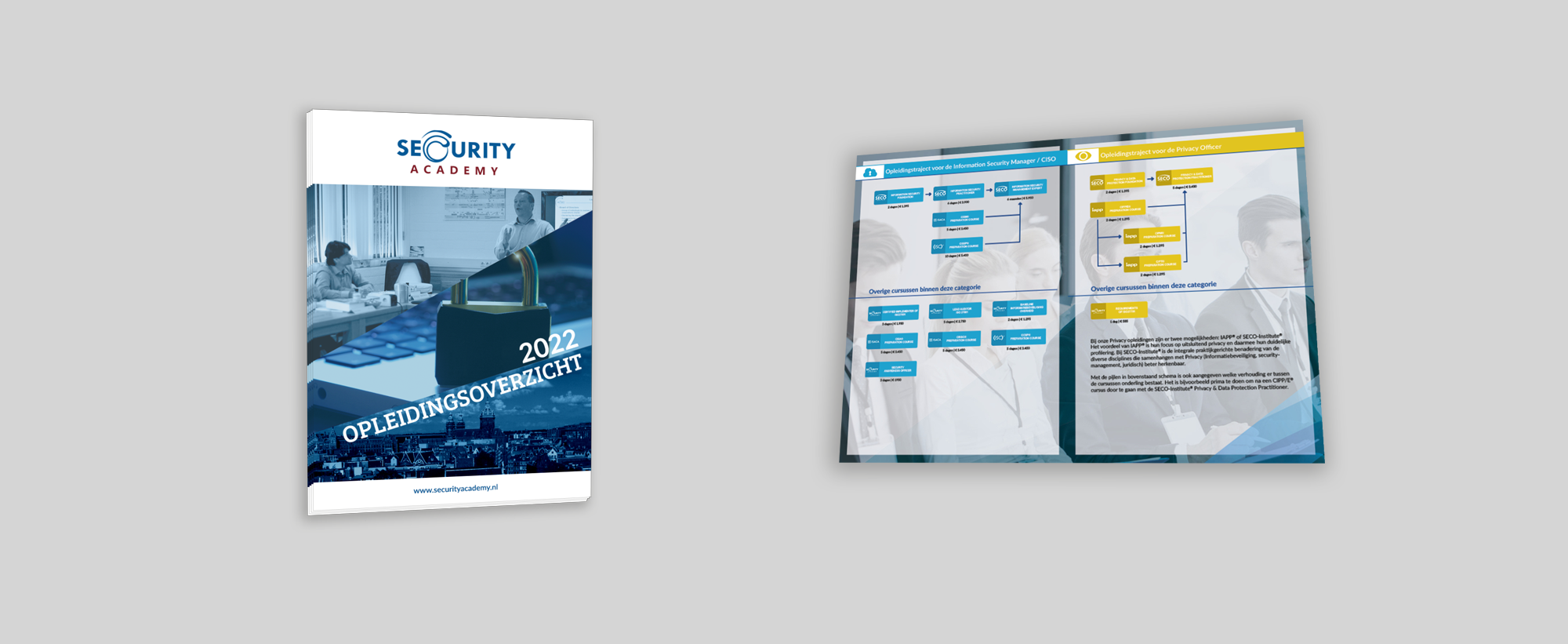 Klassikaal lesgeven
We zijn blij met de versoepelingen van de overheid, waardoor klassikaal een cursus volgen weer tot de mogelijkheden behoort. Al onze cursussen zijn dan ook vanaf nu weer volledig flexibel te volgen, klassikaal, online of hybride. Dus heb je gewacht op het moment om weer een cursus klassikaal te kunnen volgen (en natuurlijk te genieten van Linda's Lunch), dan kun je nu weer bij ons terecht!
Save the date
Het komende jaar zullen we ook weer bij verschillende events betrokken zijn. Het eerstvolgende evenement is Security Leadership. Georganiseerd door Heliview. Een belangrijk evenement voor iedere CISO! Dit jaar is het op 13 april, in het prachtige Congrescentrum 1931 in 's Hertogenbosch.
Lees hier meer over het evenement!