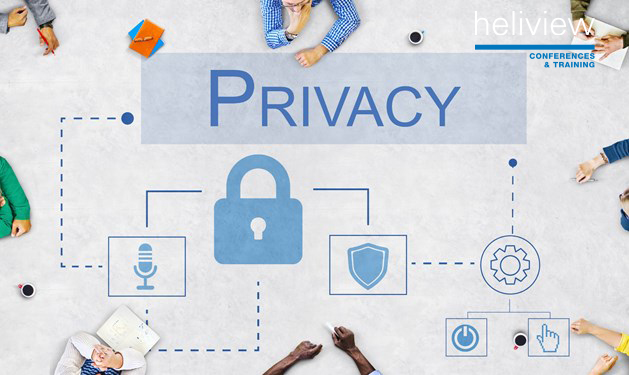 Data Privacy – Congres Heliview
18 september 2019 | 09:00

-

17:00

|

Gratis
Privacy, hoe houden we het simpel?
Sinds 25 mei 2018 moeten we ons houden aan de AVG. Maar de Europese wetgever zit niet stil. In tegendeel: er komen alweer nieuwe Europese regels aan met de zogenaamde e-Privacy verordening (ePV). Om 'hollen of stilstaan' te voorkomen, moeten organisaties zorgen voor een gedegen strategie. Neem privacy serieus, en maak het belangrijk om het vertrouwen van klanten, burgers en stakeholders te winnen en te houden.
Het is van groot belang om in kaart te brengen welke bedrijfsactiviteiten beïnvloed worden, en welke nieuwe kansen er ontstaan door nieuwe en bestaande wet- en regelgeving. Tijdens het congres maken we Data Privacy tastbaar en toegankelijk. Dit congres biedt géén wollige verhalen of oneindige toekomstvisies maar geeft praktische inzichten op wetgeving, organisatiecultuur & -structuur en blikt vooruit op de (nabije) toekomst. We geven samen met onze deelnemers en partners antwoord op de vraag "Privacy, hoe houden we het simpel?".
De Security Academy is als kennispartner aanwezig op dit congres. U kunt als eindgebruiker kosteloos deel kunt nemen.
Kijk voor meer informatie op de website van Heliview.